Japan
Works and schools
Ohayo Sensei : Published twice a month, excellent source of high-level job ads.
Japan Job Connections : Excellent list of jobs, mostly teaching positions.
Safe Jobs in Japan : Good, long listings of up-to-date job ads; mostly conversation schools.
TEFL Professional Network : A few good job ads here for Japan, updated once in a while.
Tokyo Classifieds Listings : Fairly good listings; probably for applicants within Japan.
Kyushu Classifieds : Good listing of jobs, mostly teaching.
JET Program : Home page on the Ministry of Foreign Affairs site. Comprehensive info.
AEONet : Home page of AEON school chain; application via site available.
NOVA : Describes job, lists office addresses in Japan, Boston, Toronto. Caveat emptor.
Ota English School : Private school with web site, hires a few teachers a year.
Interac : Private school, average-sounding work, on-line application.
Alles : Kansai school; lots of on-line information, application available.
Earlham College : On-line application for Japanese high school assistant teacher. It sounds like JET...
Japanese Jobs : Free resume submission service. Unclear on what kind of jobs involved.
Overseas Jobs : Very few teaching jobs, especially in Japan. Lots of other listings, though.
Asia-Net : No teaching jobs, but lots of other job listings for Japan.
Mennonite? Want to teach for the church, expenses paid? Sounds like a wild time!
Trust Recruiting : On-line application; they claim to set you up with job, even homestay.
American School in Japan
Assoc. of Intl. Ed., Japan (AIEJ)
Center for Cyber Comm. Initiative
Dead Fukuzawa Society
Distance Learning of J. Lang.
English Teaching Jobs in Japan
Georgia Tech Japan Project
Glocom's J. Studies Resources
H-Net Asia-Pacific Network
Intl. Schools in Japan (ISIJ)
Japan YMCAs on the Web
Japanese Universities
JP Net
MIT Japan Program
Nat. Clearinghouse U.S.-J. Stud.
Subject Guide to Japan
Tokyo PC Users Group
UCB Academic Links
Universities in Japan

Dave's ESL Cafe - extensive list of ELT/ESL jobs in Japan and eslewhere. Plus a forum and lots of links.

Gaijin Net - web space for foreigners living in Tokyo.

Global Window - basic information for first-time business visitors, including cultural tips and primers on, for example, the Japanese work ethic, women in the workplace etc. Also a bibliography and glossary.

Studying Japanese: Questions & Answers
-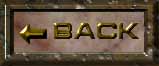 japan,tokyo,Japan,Japan,japan,Japan,Japan,japan japan japan
japan,tokyo,Japan,Japan,japan,Japan,Japan,japan japan japan
japan,tokyo,Japan,Japan,japan,Japan,Japan,japan japan japan
japan,tokyo,Japan,Japan,japan,Japan,Japan,japan japan japan
japan,tokyo,Japan,Japan,japan,Japan,Japan,japan japan japan
japan,tokyo,Japan,Japan,japan,Japan,Japan,japan japan japan
japan,tokyo,Japan,Japan,japan,Japan,Japan,japan japan japan
japan,tokyo,Japan,Japan,japan,Japan,Japan,japan japan japan
japan,tokyo,Japan,Japan,japan,Japan,Japan,japan japan japan
japan,tokyo,Japan,Japan,japan,Japan,Japan,japan japan japan
japan,tokyo,Japan,Japan,japan,Japan,Japan,japan japan japan
japan,tokyo,Japan,Japan,japan,Japan,Japan,japan japan japan
japan,tokyo,Japan,Japan,japan,Japan,Japan,japan japan japan
japan,tokyo,Japan,Japan,japan,Japan,Japan,japan japan japan
japan,tokyo,Japan,Japan,japan,Japan,Japan,japan japan japan
japan,tokyo,Japan,Japan,japan,Japan,Japan,japan japan japan
japan,tokyo,Japan,Japan,japan,Japan,Japan,japan japan japan
japan,tokyo,Japan,Japan,japan,Japan,Japan,japan japan japan
japan,tokyo,Japan,Japan,japan,Japan,Japan,japan japan japan
japan,tokyo,Japan,Japan,japan,Japan,Japan,japan japan japan
japan,tokyo,Japan,Japan,japan,Japan,Japan,japan japan japan
japan,tokyo,Japan,Japan,japan,Japan,Japan,japan japan japan
japan,tokyo,Japan,Japan,japan,Japan,Japan,japan japan japan
japan,tokyo,Japan,Japan,japan,Japan,Japan,japan japan japan
japan,tokyo,Japan,Japan,japan,Japan,Japan,japan japan japan
japan,tokyo,Japan,Japan,japan,Japan,Japan,japan japan japan
japan,tokyo,Japan,Japan,japan,Japan,Japan,japan japan japan
japan,tokyo,Japan,Japan,japan,Japan,Japan,japan japan japan
japan,tokyo,Japan,Japan,japan,Japan,Japan,japan japan japan
japan,tokyo,Japan,Japan,japan,Japan,Japan,japan japan japan
japan,tokyo,Japan,Japan,japan,Japan,Japan,japan japan japan
japan,tokyo,Japan,Japan,japan,Japan,Japan,japan japan japan
japan,tokyo,Japan,Japan,japan,Japan,Japan,japan japan japan
japan,tokyo,Japan,Japan,japan,Japan,Japan,japan japan japan
japan,tokyo,Japan,Japan,japan,Japan,Japan,japan japan japan
japan,tokyo,Japan,Japan,japan,Japan,Japan,japan japan japan
japan,tokyo,Japan,Japan,japan,Japan,Japan,japan japan japan
japan,tokyo,Japan,Japan,japan,Japan,Japan,japan japan japan
japan,tokyo,Japan,Japan,japan,Japan,Japan,japan japan japan
japan,tokyo,Japan,Japan,japan,Japan,Japan,japan japan japan
japan,tokyo,Japan,Japan,japan,Japan,Japan,japan japan japan
japan,tokyo,Japan,Japan,japan,Japan,Japan,japan japan japan
japan,tokyo,Japan,Japan,japan,Japan,Japan,japan japan japan
japan,tokyo,Japan,Japan,japan,Japan,Japan,japan japan japan
japan,tokyo,Japan,Japan,japan,Japan,Japan,japan japan japan
japan,tokyo,Japan,Japan,japan,Japan,Japan,japan japan japan
japan,tokyo,Japan,Japan,japan,Japan,Japan,japan japan japan
japan,tokyo,Japan,Japan,japan,Japan,Japan,japan japan japan
japan,tokyo,Japan,Japan,japan,Japan,Japan,japan japan japan
japan,tokyo,Japan,Japan,japan,Japan,Japan,japan japan japan
japan,tokyo,Japan,Japan,japan,Japan,Japan,japan japan japan
japan,tokyo,Japan,Japan,japan,Japan,Japan,japan japan japan
japan,tokyo,Japan,Japan,japan,Japan,Japan,japan japan japan
japan,tokyo,Japan,Japan,japan,Japan,Japan,japan japan japan
japan,tokyo,Japan,Japan,japan,Japan,Japan,japan japan japan
japan,tokyo,Japan,Japan,japan,Japan,Japan,japan japan japan

japan,tokyo,Japan,Japan,japan,Japan,Japan,japan japan japan