Japan
japan BANKS

Banks

Many if not most companies in Japan will pay your monthly salary directly into your bank account by electronic transfer. In doing so, a company will often make an arrangement with a single bank to transfer the money between accounts in the same bank. Therefore, when the company hires someone, they may tell the new employee to open a bank account in the company's bank. This is what you will probably be asked to do, so you will probably not have to bother with finding a bank on your own. This also means that since other foreign teachers at your school have opened accounts there, the bank and your school probably have a routine set up to guide you through account opening, possibly with English-language documents.

If your school or compnay does not tell you which bank to go to or will not help you through the procedure, then you are on your own. There are several large banks with branches nationwide (e.g., Fuji, Dai-Ichi Kangyo, Sumitomo, Sanwa, etc.) It might be best to get a Japanese friend or coworker to accompany you to the bank for the first time to help in case of language difficulties; even in big cities, banks are not known for having English speakers on the staff.


CURRENCY IN JAPAN -- In Japan, personal checks do not exist in Japan, and although credit cards are used, they are not used commonly are not handed out like popcorn like they are in the U.S. Most transactions are in cash. Because of this, you may want to carry more cash on your person than you are used to; because of low crime rates in Japan, this is not really a problem. Japanese currency consists of 6 kinds of coins and 3 kinds of bills. Coins come in 1, 5, 10, 50, 100 and 500-yen denominations; bills in 1000, 5000, and 10,000-yen denominations. The yen, as of January 1998, was around 130 to the dollar (though it has ranged between 250 to 75 yen to the dollar over the past 15 years). At 130 yen to the dollar, 1000 yen is about $7.70, and 10,000 yen is, naturally, about $77.

When you open an account in a Japanese bank, you will come across another cultural difference: Japanese do not use signatures as a way of making documents official. Instead, they use something called a "hanko," or "inkan," a small circular stamp with the person's name in kanji (Chinese characters). These stamps traditionally are carved out of bamboo or some other kind of wood, and are the approximate size and shape of a lipstick container. Recently, these "hanko," commonly called "chops" in the west, have also been made out of plastic with internal ink reservoirs. The ink used is always red, and at banks and other offices where they are often used, you can see little red stamp pads around. Because hanko are used, most official documents do not have a signature line, but rather a small circle with a single character ("in" for "inkan"), which, by coincidence, looks a little like the capital English letters "ED."

Because most foreigners do not have a hanko, most banks allow you to use your signature instead. The only drawback is that you must crowd your entire signature into the hanko circle which is not more than half an inch wide. If you wish, you can get a hank made, but there is a downside: to use it for official purposes, you usually have to get it registered at city hall; once you do, the hanko legally acts as your signature, and, if stolen, can be applied to documents which you may be held responsible for. You can still get a hanko and use it unofficially; many Japanese have a casual hanko, one of the automatic plastic ones, which they use on office memos and such. Recently, companies that make these hanko will make them using katakana, the Japanese phonetic script for foreign words and names, or even in English. They cost only a few thousand yen and take a few weeks to special order.

One document that you will need when opening your account is your Alien Registration Certificate. This is a document you apply for at your city or ward office when you reside in Japan for more than 90 days; application for the ARC will be noted on your passport. This process, and the possible difficulties involved, is explained in the Job Search section of this site.

Once you have opened your bank account, you will get a passbook and an ATM card. ATM machines in Japan give you cash in 1000 and 10,000 yen bills. Right now, ATM machines are rarely open 24 hours a day, but this is changing. No one ever thought that it would, but in the beginning of 1998 Sumitomo announced it would open half a dozen 24-hour ATMs, three each in Tokyo and Osaka. This follows Citibank and a few other lesser-known Japanese banks opening a few such outlets, and now it looks like other banks will soon catch on. The transition may take several years, however, so don't expect to see many 24-hour machines, especially outside busy metropolitan areas. Standard Japanese ATMs are open from 9am to 7pm on weekdays, and more limited hours on Saturday and Sunday; the machines are closed evenings and holidays.

You can use most ATM cards at other banks' machines, but there is a 100-yen surcharge (plus tax) each time you do so. There will also probably be a similar charge from 24-hour ATMs for the banks' own customers if the withdrawal is made outside normal hours. Passbooks may be updated at the ATMs as well; you open the passbook to the last page your transactions were printed, then feed the book into the ATM; the machine will then print all your transactions since the last update. A few ATMs offer the choice of converting to an English-language menu, but don't always count on it.

It is possible to transfer money back home via several different methods:


Telegraphic Transfer (denshin sokin): Money is remitted from a Japanese bank and a specific bank account in your home country. It takes a week to arrive and costs approximately 5000-10,000 yen, with higher fees for sending yen.

Mail Transfer (futsu sokin): you change your money to foreign currency in Japan, and mail it overseas on a transfer statement. Upon arrival (up to 2 weeks later), your money is immediately deposited. The service charge is around 4000 yen, with higher fees for sending yen.

Transfer by Check (sokin kogitte): This is a bank check, which is sent by mail and costs about 2500 yen.

Travelers Checks (ryoko kogitte): If you are traveling back home, you may want to use these; a 1% commission is usually taken by the bank, and you can avoid remittance charges.
BANK ON JAPAN -- One of the biggest banks in the world is the Japanese Post Office. Each post office will have windows for banking purposes; it is considered to be a highly stable banking service, and is used by many Japanese people. The post office also offers ways to send money home; you may want to check with them for alternate money transfer methods. You can spot post offices by their mark: a red T with a line above it.

Banks also provide automatic bill payment services; fill out the necessary forms, and your water, gas, electric and phone bills can be automatically deducted from your account every month. If you prefer to pay bills yourself, you can pay most of them (but not always all) at your local convenience store.


Here are a few vocabulary words for banking:



| | |
| --- | --- |
| ginko | bank |
| kouza | account |
| tsuucho | passbook |
| yokin | bank deposit |
| chokin | savings |
| furikomi | transfer |
| kyasshu kado | "cash card"; ATM card |
| kawase reto | exchange rate |
Links Banks
Norwegian Business Hugin ONLINE
-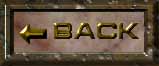 japan,tokyo,Japan,Japan,japan,Japan,Japan,japan japan japan
japan,tokyo,Japan,Japan,japan,Japan,Japan,japan japan japan
japan,tokyo,Japan,Japan,japan,Japan,Japan,japan japan japan
japan,tokyo,Japan,Japan,japan,Japan,Japan,japan japan japan
japan,tokyo,Japan,Japan,japan,Japan,Japan,japan japan japan
japan,tokyo,Japan,Japan,japan,Japan,Japan,japan japan japan
japan,tokyo,Japan,Japan,japan,Japan,Japan,japan japan japan
japan,tokyo,Japan,Japan,japan,Japan,Japan,japan japan japan
japan,tokyo,Japan,Japan,japan,Japan,Japan,japan japan japan
japan,tokyo,Japan,Japan,japan,Japan,Japan,japan japan japan
japan,tokyo,Japan,Japan,japan,Japan,Japan,japan japan japan
japan,tokyo,Japan,Japan,japan,Japan,Japan,japan japan japan
japan,tokyo,Japan,Japan,japan,Japan,Japan,japan japan japan
japan,tokyo,Japan,Japan,japan,Japan,Japan,japan japan japan
japan,tokyo,Japan,Japan,japan,Japan,Japan,japan japan japan
japan,tokyo,Japan,Japan,japan,Japan,Japan,japan japan japan
japan,tokyo,Japan,Japan,japan,Japan,Japan,japan japan japan
japan,tokyo,Japan,Japan,japan,Japan,Japan,japan japan japan
japan,tokyo,Japan,Japan,japan,Japan,Japan,japan japan japan
japan,tokyo,Japan,Japan,japan,Japan,Japan,japan japan japan
japan,tokyo,Japan,Japan,japan,Japan,Japan,japan japan japan
japan,tokyo,Japan,Japan,japan,Japan,Japan,japan japan japan
japan,tokyo,Japan,Japan,japan,Japan,Japan,japan japan japan
japan,tokyo,Japan,Japan,japan,Japan,Japan,japan japan japan
japan,tokyo,Japan,Japan,japan,Japan,Japan,japan japan japan
japan,tokyo,Japan,Japan,japan,Japan,Japan,japan japan japan
japan,tokyo,Japan,Japan,japan,Japan,Japan,japan japan japan
japan,tokyo,Japan,Japan,japan,Japan,Japan,japan japan japan
japan,tokyo,Japan,Japan,japan,Japan,Japan,japan japan japan
japan,tokyo,Japan,Japan,japan,Japan,Japan,japan japan japan
japan,tokyo,Japan,Japan,japan,Japan,Japan,japan japan japan
japan,tokyo,Japan,Japan,japan,Japan,Japan,japan japan japan
japan,tokyo,Japan,Japan,japan,Japan,Japan,japan japan japan
japan,tokyo,Japan,Japan,japan,Japan,Japan,japan japan japan
japan,tokyo,Japan,Japan,japan,Japan,Japan,japan japan japan
japan,tokyo,Japan,Japan,japan,Japan,Japan,japan japan japan
japan,tokyo,Japan,Japan,japan,Japan,Japan,japan japan japan
japan,tokyo,Japan,Japan,japan,Japan,Japan,japan japan japan
japan,tokyo,Japan,Japan,japan,Japan,Japan,japan japan japan
japan,tokyo,Japan,Japan,japan,Japan,Japan,japan japan japan
japan,tokyo,Japan,Japan,japan,Japan,Japan,japan japan japan
japan,tokyo,Japan,Japan,japan,Japan,Japan,japan japan japan
japan,tokyo,Japan,Japan,japan,Japan,Japan,japan japan japan
japan,tokyo,Japan,Japan,japan,Japan,Japan,japan japan japan
japan,tokyo,Japan,Japan,japan,Japan,Japan,japan japan japan
japan,tokyo,Japan,Japan,japan,Japan,Japan,japan japan japan
japan,tokyo,Japan,Japan,japan,Japan,Japan,japan japan japan
japan,tokyo,Japan,Japan,japan,Japan,Japan,japan japan japan
japan,tokyo,Japan,Japan,japan,Japan,Japan,japan japan japan
japan,tokyo,Japan,Japan,japan,Japan,Japan,japan japan japan
japan,tokyo,Japan,Japan,japan,Japan,Japan,japan japan japan
japan,tokyo,Japan,Japan,japan,Japan,Japan,japan japan japan
japan,tokyo,Japan,Japan,japan,Japan,Japan,japan japan japan
japan,tokyo,Japan,Japan,japan,Japan,Japan,japan japan japan
japan,tokyo,Japan,Japan,japan,Japan,Japan,japan japan japan
japan,tokyo,Japan,Japan,japan,Japan,Japan,japan japan japan

japan,tokyo,Japan,Japan,japan,Japan,Japan,japan japan japan